Great meal, great company
On Sunday we went to a restaurant in Faro (follow the harbour round to the old walled town and it is on your right) for lunch and we met the owner. The restaurant is called Vivmar Restaurant de Bento Algarvia and we met the owner Antonio Joao Bento, the walls are plastered with his boxing achievements in the super lightweight categories. He is 38 and still boxing.  I have to say that he is very charming and does not look or sound like I expected a veteran world champion boxer to be.  The restaurant is traditional Portuguese, great value and good food served up by Antonio, if he is there, or his wife.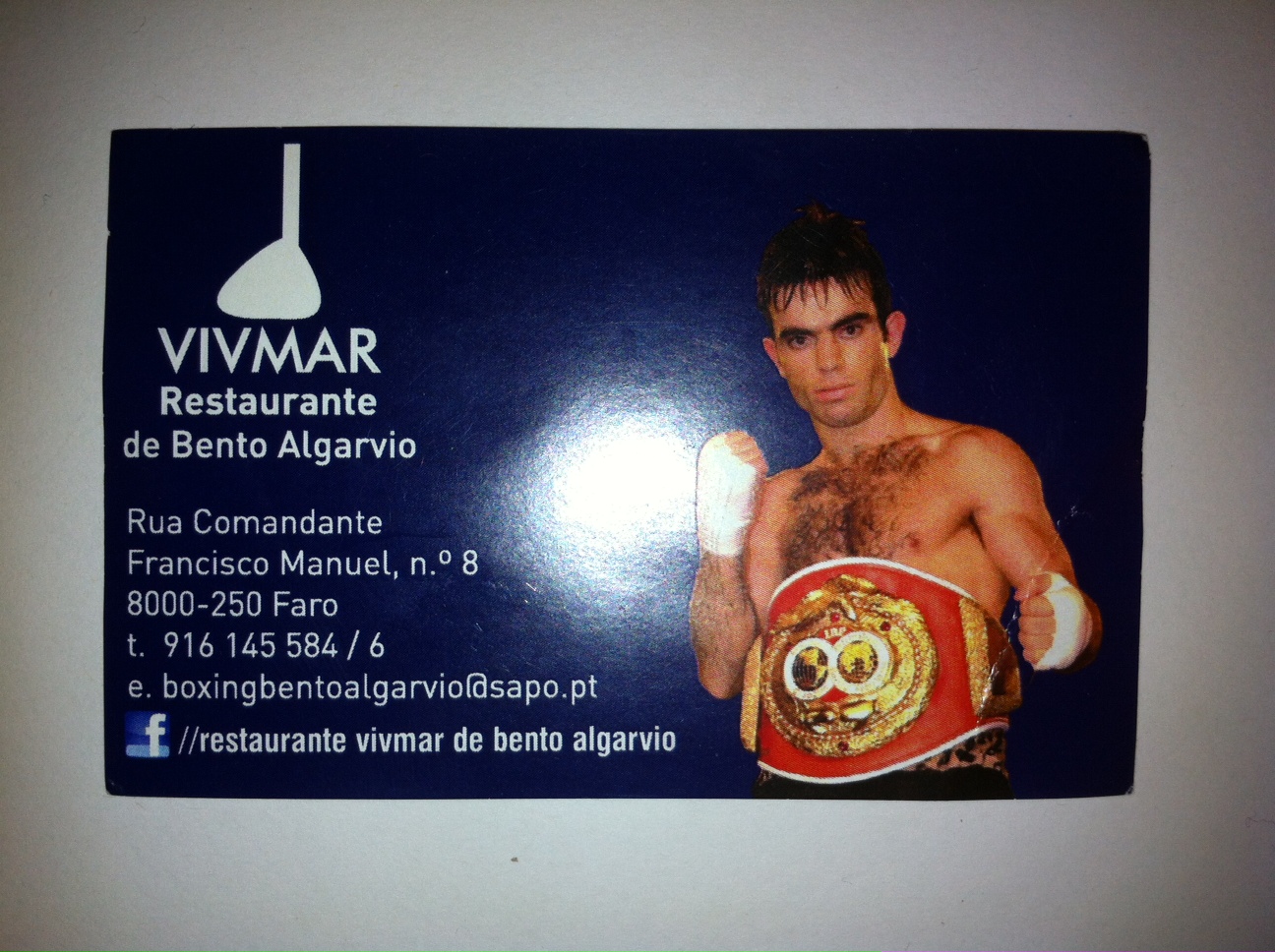 This website is a fresh and dynamic site to help showcase our villa.
The site gives us a fantastic platform to build on as we aim to continue to improve our villa website – so watch this space.
We know how busy you are but if you have a minute, have a browse and see what you think. We'd welcome any feedback and thoughts.