Food
---

Dining within Vale do Lobo
The Vale do Lobo resort offers many restaurants and bars with cuisine to suit all tastes, many of these have seasonal opening times:
Located at the Praca:
Beach Bar – Located at the Vale do Lobo beach and offering a colourful menu of light snacks, fresh fish and seafood as well as cocktails and refreshing drinks throughout the day.  By night during the summer, this is alive with dancing and DJ's playing the latest tunes until the early hours.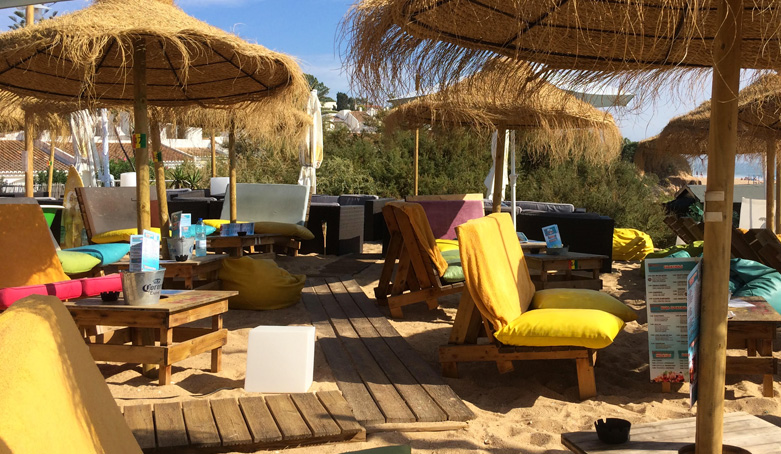 Sandbanks – Overlooks the ocean and enjoys spectacular views whilst offering contemporary European cuisine.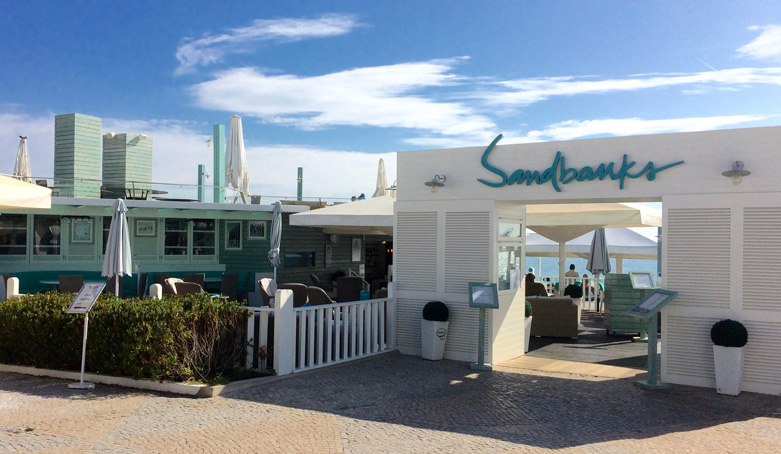 Monty's Bar and Restaurant – Offers stylish cuisine in a relaxed atmosphere with live music– later on in the evening Monty's becomes a late night music and entertainment bar. Expect fantastic live acts, a spot of Karaoke and the latest sports. It's a favourite with celebs, too, so who knows who you could be sitting next to!
La Terrazza – A stylish Italian restaurant with a large outside terrace perfect for families in the summer.
Breeze Papagaio – Over looking the Vale do Lobo beach and with a new contemporary image giving a great beach holiday feel.  Stylized dishes with excellent flavour, presentation and quality –  the old favourites remain but the new additions are superb!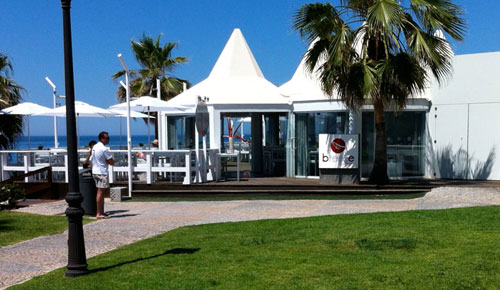 Breeze Texture – located on the upper deck of the swimming pool complex offering a mouth watering range of Tapas dishes from around the world with a friendly service throughout the day and night. Discover a fantastic diversity of light snacks and platter selections brimming with textures, flavours and style.
Breeze Champagne – located on the upper deck at the Praça, and offering the world's finest champagnes to pool-side sunbathers and sophisticated socialisers.
La Crêperie Cafe – located in the middle of the Praca offering the finest crêpes in the Algarve, tempting light snacks and indulgent ice creams.
Gecko Bar and Night Club – Open from 11.00 p.m. through to the early hours in season,  the Gecko Club offers lively night life and is frequented by the youngsters in the resort.
Teahouse Oriental – Offers dishes from Japan, Thailand, Indonesia, Singapore, Hong Kong and Vietnam.  Simple décor and a large outdoor terrace with wonderful sea views.
Bugatti Café Bar – A sleek social venue that plays the latest tunes and dancing into the early hours. Also a popular stop for special coffees, flavoured teas, cakes, pastries and savoury snacks.
Amore Pizza Pasta Bar – A smart and stylish Italian restaurant with a colourful and contemporary design and offering a varied selection of delicious dishes.
Located at the Tennis Academy:
Tennis Café Restaurant – Restaurant and bar with a large terrace overlooking the tennis courts and swimming pool.  Offers a selection of healthy dishes and drinks.
Ken Lo's Memories of China –Offers a menu providing a fine selection of chinese dishes to suit every palate in a fine and relaxed atmosphere.
Located at the Golf Clubhouse:
Spikes Restaurant – Exquisite European cuisine with views over the putting green and sculpture park.
Spikes Brasserie – Snacks, light meals and drinks served throughout the day on the terrace or in the sun lounge overlooking the putting green and sculpture park.