The Praca – The Heart of Vale do Lobo
---
Located alongside the beach the Praca hosts several vibrant restaurants, bars and clubs, all of which offer different cuisine and/or their own entertainment. In the evenings during the summer season, entertainers and live musicians perform in the open air creating a magical atmosphere that is enjoyed not only by those dining on the various terraces, but also by guests who take an evening stroll that way just to experience the ambience of the Praca at night.
Shops: There is a boutique and convenience store
Restaurants and Bars at the Praca:  Please see the section 'Dining in Vale do Lobo'
The Beach, Sun and Sand: Vale do Lobo's beach stretches for ever! It is clean with golden sands and red sandstone cliffs and is an excellent site for peaceful sunbathing. Sunbeds are available for hire if you wish and there are beach bars and restaurants to suit all tastes.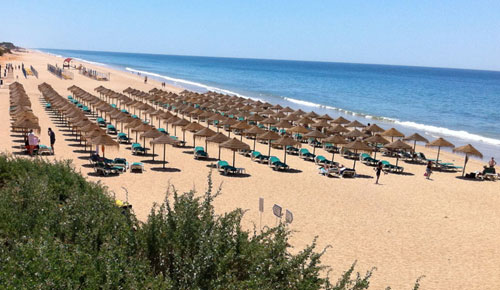 Additional Swimming: For those who cannot have enough swimming in the Villa pool and the sea, Vale do Lobo has two magnificent 'Rotunda' outdoor beachside swimming pools suitable for all ages. These are situated at the Praca and overlook the beach with their own small café/bistro. (Use of these are subject to an entrance fee)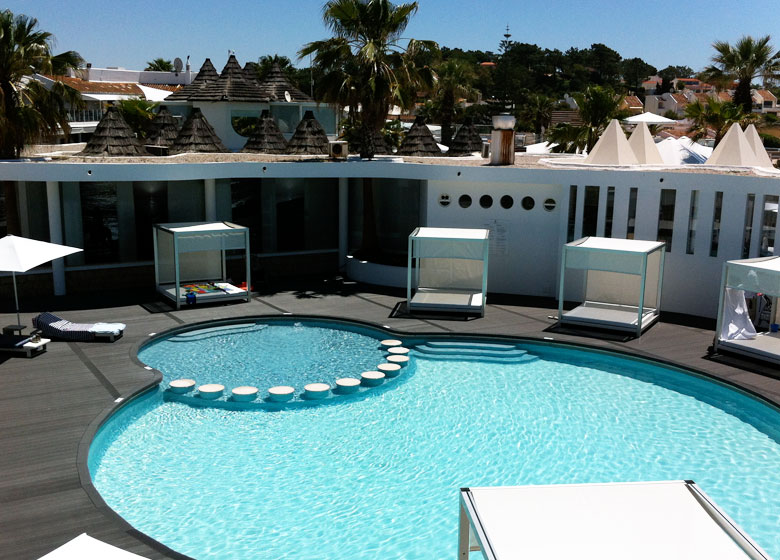 Children and the Lobito Kids Club: The Lobito Kids Club, conveniently situated next to the Praca and Beach, is ideal for youngsters and families. Activities and facilities offered here include children's pool, badminton, table tennis, creche and an indoor play area with various activities for the younger family members. You can visit the Lobito Kids Club with your children and stay whilst they enjoy the facilities or,  you can leave them in the safe hands of the Lobito Kids Club professional team and take time out for yourselves.  (Use of the Lobito Kids Club is subject to an entrance fee if you accompany your children or hourly charges if leaving your children there).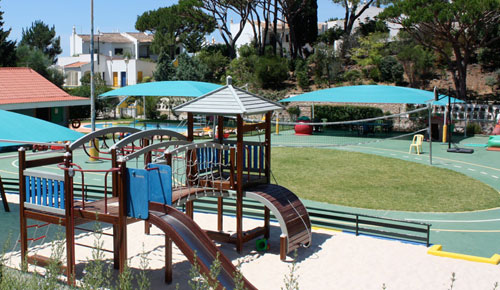 Mini Golf: Located between the Praca and the Lobito Kids Club there is a substantial mini golf course for all to enjoy.
ATM:  In addition to the ATM located at the Parque do Golfe Centre, there is one available at the Praca.