Parque do Golfe Centre
---

Parque do Golfe Centre:  Located 15 minutes walk from Villa Folly, the Parque do Golfe Centre is home to the following:
Resort Reception:  Friendly round the clock English speaking staff are available and happy to assist with any queries you may have about the resort and the facilities and also any queries regarding various activities available outside the resort.   A 24 hour telephone/fax facility is also available.
The Golf Clubhouse The Golf Clubhouse at the Parque do Golfe is of a sophisticated and elegant ambience and has its own bar, restaurants, lounges and terrace alongside the practice putting green and overlooking the 18th green of the Ocean Course. It is pleasant to take a few moments here just to sit and relax or watch the sport on the TV in the various lounges.
The Clubhouse is also home of the Spike's Restaurant and Bar whose terrace overlooks a pretty sculpture garden, making it an environment that both golfers and non-golfers can enjoy from breakfast through to late at night.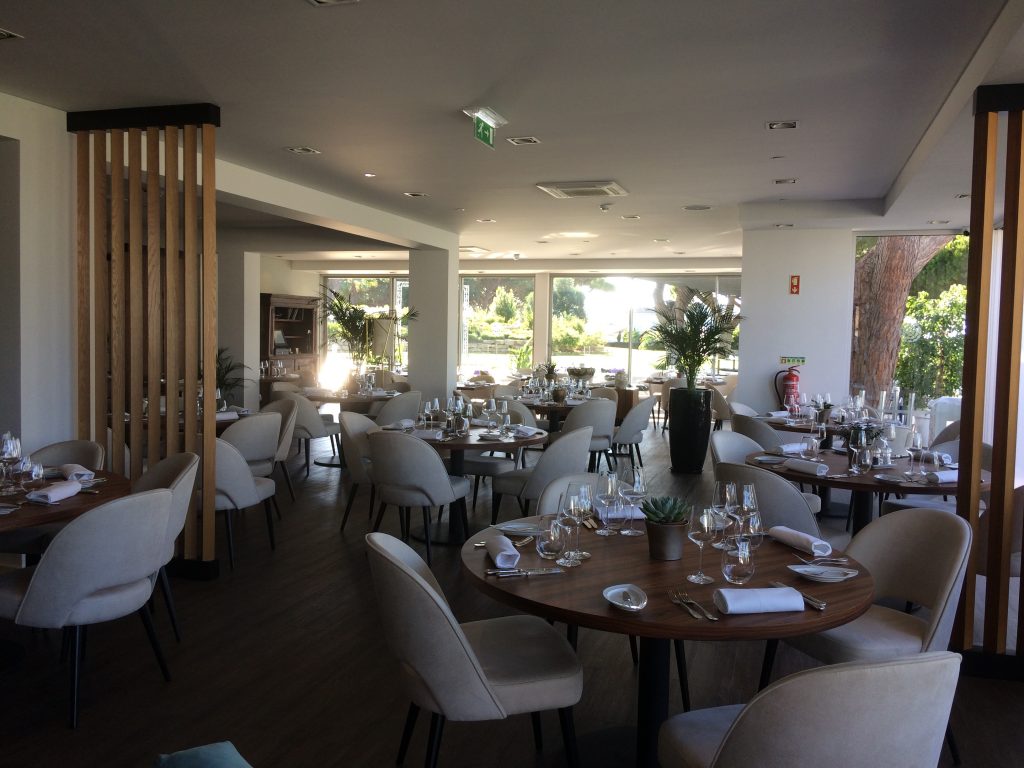 Spike's offers all range of snacks, club sandwiches and for the more healthy ones fantastic salads and some traditional Portuguese dishes. Enjoying your meal outdoors is something that can be experienced all year round.
Vale do Lobo Art Gallery and Auditorium:  A light and modern gallery that frequently hosts a diverse line-up of art exhibitions, including sculptures and paintings by renowned national and international artists. There is also an auditorium which hosts a range of events such as: art exhibitions, gala dinners, fashion shows, concerts, theatrical productions and parties throughout the year.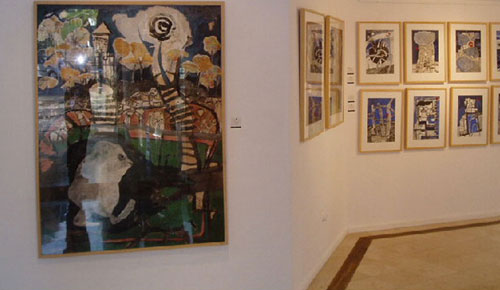 Fitness Centre: Vale do Lobo's Fitness Centre is one of the most modern gyms in the Algarve, fitted out with the best and most up-to-date Technogym equipment. These include bikes, stairmasters, rowing machines, treadmills and weights machines as well as equipment such as a 'radiant'- a new type of complete body workout machine, and a 'Power Plate' – a vibrating plate which provides resistance training by evenly distributing vibrations throughout the body, and works out all parts of the body very effectively.  In addition to the equipment in the gym, varying group fitness classes are offered. Towels and a locker room are provided in the changing room.
Royal Spa: Designed using natural elements such as wood, stone, plants and water, the Royal Spa reflects pure nature, providing a comforting haven from the stresses of daily life. Therapists specialising in different branches of spa medicine have their own treatments rooms, customised for the application of their particular therapies which include facial treatments, body therapies, hydro therapies, massage techniques, physiotherapy, holistic therapies and Royal Spa Special Treatments.  Guests are encouraged to use all the facilities – which include saunas, a steam room and hammam – as part of their Royal Spa experience. The finishing touch to this fully equipped wellness complex is the pool with a retractable glass roof enabling it to be an indoor pool in the winter, and outdoor in the summer.
FunZone:  A purpose built recreational area offering internet access and gaming consoles in a controlled and secure environment designed for visiting teenagers to the resort.
Vale do Lobo Shopping:  Again, located at the Parque do Golfe Centre, along with a newsagent, Vale do Lobo shopping offers a range of boutiques ranging from designer jewellery, top of the range cosmetics, leading fashion, golf clothing and equipment through to home décor.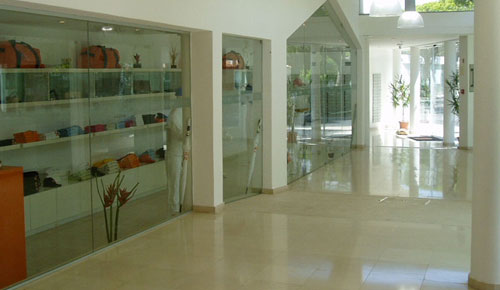 Montepio Bank:  Providing all essential banking services and an ATM.